Natural black hair is gaining more positive attention. We present here two initiatives which explore the relationship people have with their hair: the ISIL festival in Cameroon and the documentary 'Hair and Identity' by Melat Pusch and Sheki Lumumba.
ISIL Festival
The first edition of the festival international du cheveau afro natural et dreadlocks ISIL (international festival of natural afro hair and dreadlocks) took place early August in Yaoundé, Cameroon. Promoter of the festival Larissa Bahanag Njoh provided us with a summary of the two-day event.
"The festival ISIL was born out of an observation: many black women in particular are ashamed to show off their natural hair. They prefer to spend fortunes on weaves of all kinds or to indulge in dangerous experiments just to have smooth hair.
Activities of the festival included: two exchange panels, two screenings, sales exhibitions, workshops and a photo exhibition entitled "My hair and I". The photo exhibition highlighted black women and men who wear their natural hair without complexes. More specifically, women and men who work in professions other than the cultural sector, arts and sports where it is already more accepted to wear natural hair styles. Journalists, accountants, entrepreneurs, administrative executives, doctors, communication consultants, and teachers from different countries (Senegal, Mali, Chad, Rwanda, Kenya and Cameroon) were portrayed with their natural hair to show that afro natural hair should not be an obstacle to realize one's professional dreams. The collection of photos is meant to grow with each edition; it is not fixed but open to new additions.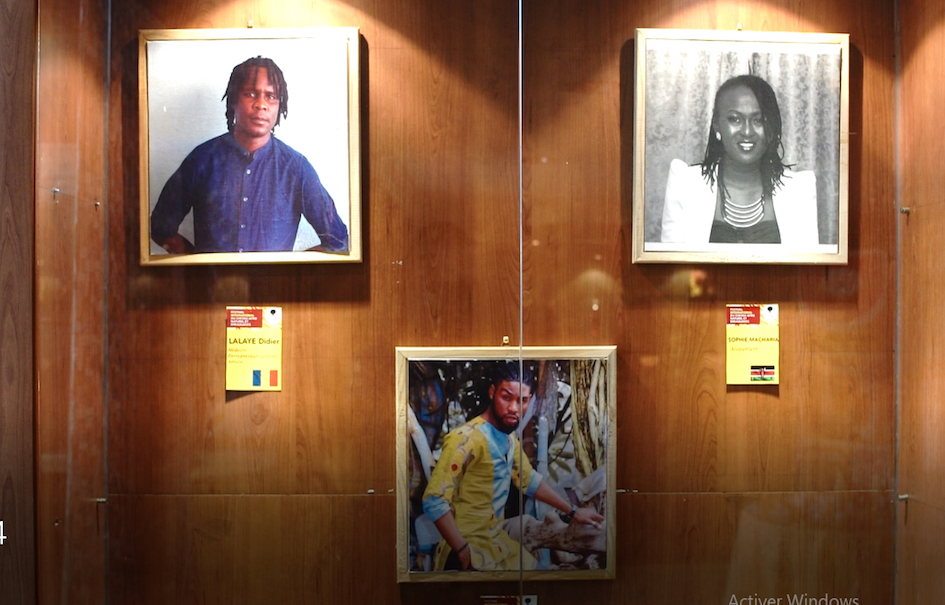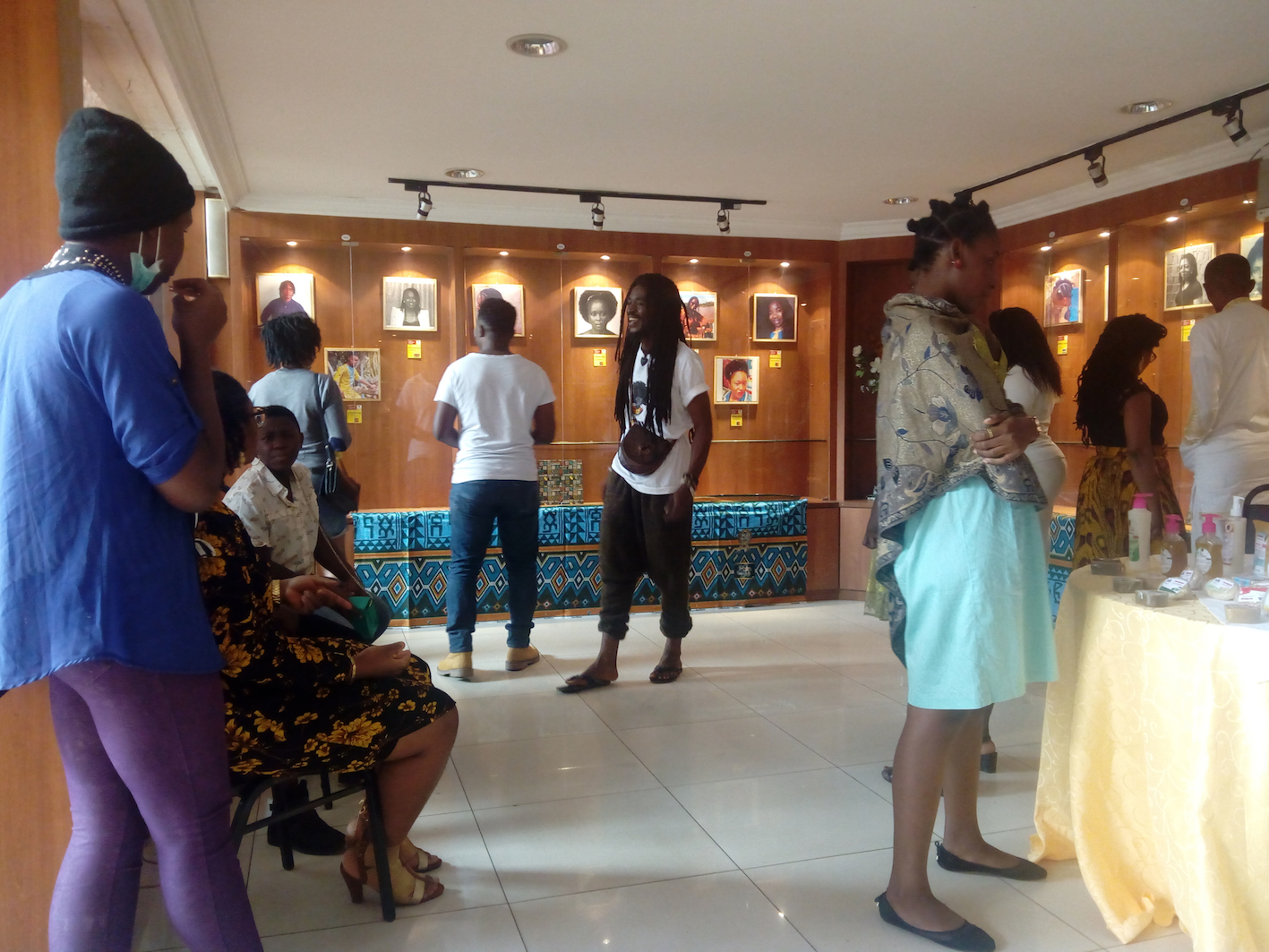 Photo exhibition. © ISIL International Festival
There was also a contest of most original hairstyle with two categories: 'classic hair' and 'dreadlocks'. It aimed at rewarding people who magnify the natural Afro hair by creating and realizing original hairstyles. Sidonie Ndjenyi (Douala, Cameroon) won in the category 'classic hair'. Siakam Arnaud (Yaoundé, Cameroon) was the winner of the category 'dreadlocks' and gave a live hairdressing demonstration during the closing night.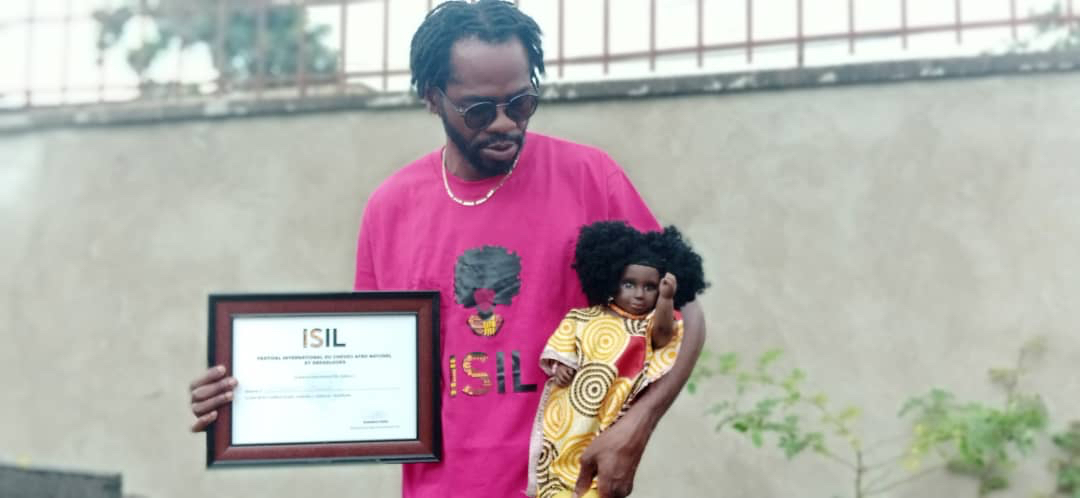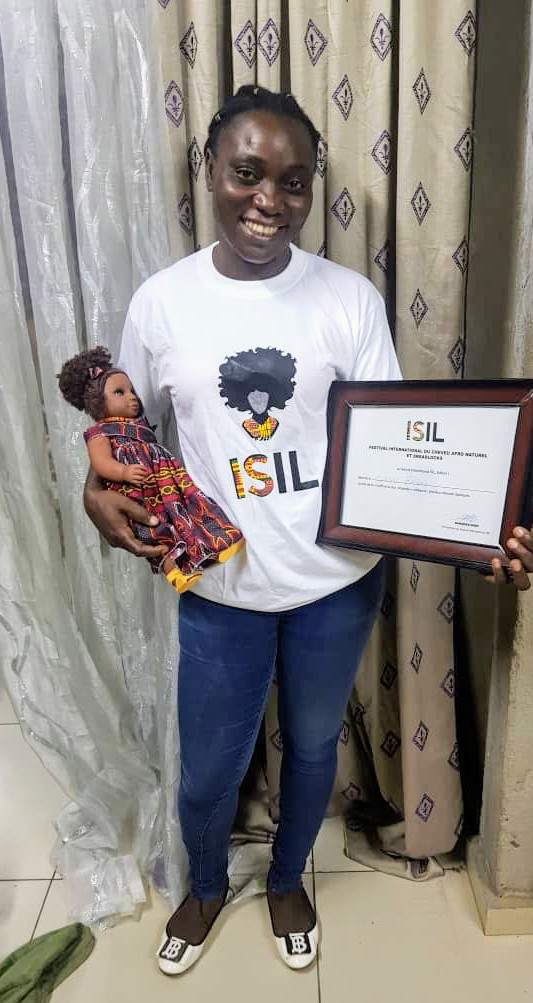 The panel discussions and much more content can be viewed on the Facebook page of the organisation.
Documentary 'Hair and Identity'
Melat Pusch and Sheki Lumumba, two students from the master programme African Studies at Leiden University, explore black hair and identity in relation to the Natural Hair Movement in their documentary 'Hair and Identity'. Texts from Adichie and Norwood formed the background for their research. [1]
"According to Chimamanda Ngozi Adichie's book Americanah many women in different parts of the world suffer due to their skin complexion and/or hair texture. Adichie finds that discrimination on the basis of hair texture transcends nationalities, ethnicities and nationalities. Discrimination also occurs when black women are not able to find hair care that caters to their particular hair texture, proving the institutionalized hairism, meaning discrimination of the basis of hair texture that can be seen in segregated hair care services, writes Carolette Norwood in the International Feminist Journal of Politics. Instead, black women buy products such as chemical relaxers that change their hair.
Recently, however, an increasing number of women of color decided to "go natural" as part of the Natural Hair Movement, as indicated by Norwood. This Movement is predicated on women of color practicing self-love whilst wearing their hair naturally, acting in resistance to mainstream expectations of natural hair being unmanageable, amongst other things.
We interviewed a total of 6 participants between the age of 20-27 to gather qualitative data for the research. We reached out to The Afro Student Association, consisting of mostly students from the African continent and diaspora, as well as Good Students Bad Students, a group of BA International Studies students of past and present which Melat had been a part of. To examine this further the following research question was proposed: How is the Natural Hair Movement contributing to the decolonization of the mind?
The popularity of the Natural Hair Movement has helped find alternatives to past stereotypes of the natural hair of women of color by embracing their inherent beauty. They turned to social media platforms such as Facebook, Instagram, Pinterest and YouTube for information, support and acceptance within the African community. Ultimately, this re-identification has triggered a discursive shift from the colonial and Eurocentric ideals of beauty. In addition, by rejecting negative images that were produced in the past by mainstream culture, these women have re-gained agency from the movement leading to the decolonization of the mind."
[1]Adichie, Chimamanda  Ngozi. 2014. Americanah. New York: Anchor Books. 
Norwood, R. Carolette. 2016. "Decolonizing my hair, unshackling my curls: an autoethnography on  what makes my natural hair journey a Black feminist  statement." International Feminist Journal of Politics 1, no. 1 (October): 1.
Watch the documentary: